News — Our stories
Posted by Jack's Kombucha on
A new addition to the Jack's crew - meet the adventurous, talented and creative Liz Dal Bon - an American living in Cornwall with a passion for kombucha, sailing, the environment and working in positive impact business. Liz now works regularly with us at the Fermentary at Argal Home Farm with bottling, packaging, and as time goes on, more of the technical and craft aspects of the fermentation processes. We love her upbeat, positive vibes and passion for authentic kombucha! Here's Liz with the story about how it all happened...   Hello U.K.! I'm Liz. A San Francisco California girl...
Posted by Jack's Kombucha on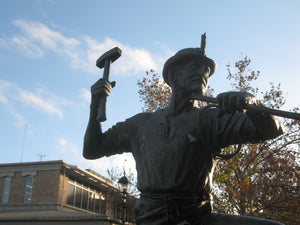 For us, it's a name that uniquely evokes Cornishness and is more poetic than literal. That said, there are some Jacks we'd like to tip our cap to, including a Jack who led to me being born and growing up down here.